Ruffklubbens' Links Tour 2002
Donegal Irland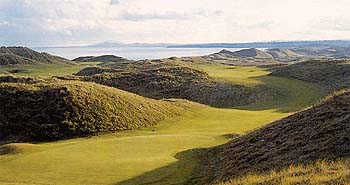 Ohackad av RuffKlubben ett tag till
Mer information om Links Tour 2002
Nordvästra Irland har 50% av Irlands linksbanor, Irland har 40% av världens linksbanor vilket innebär att var femte linksbana i världen ligger i det område vi besöker.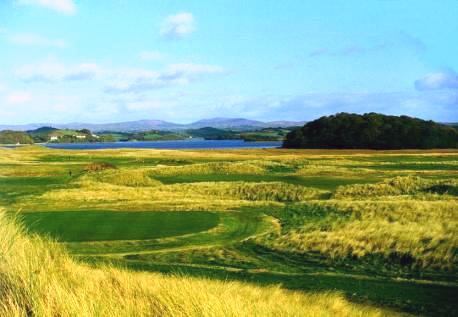 RuffKlubben vidgar sina vyer

Donegal Golf Club, Murvagh, Co. Donegal, Ireland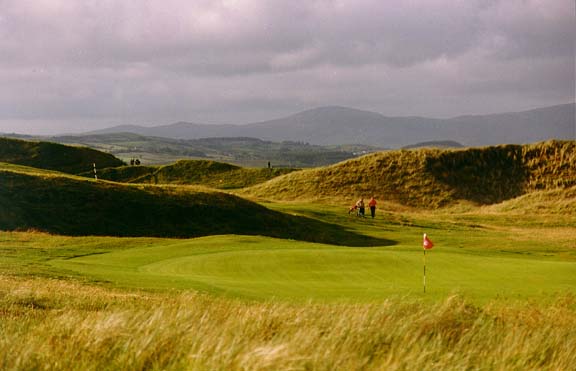 Nya mål i sikte
LinksTour kommer att bli ett GolfÄventyr mer än en semmester.
Det blir en heldel bilåkande i nya miljöer och landskap.
Klimatet på NV-kusten är väldigt Irlänskt, Atlanten är ständigt närvarande och tempraturen är ett par grader kyligare än i Dublin området.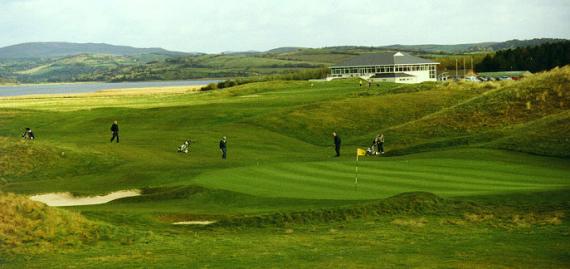 Vatten, sand och gröna kullar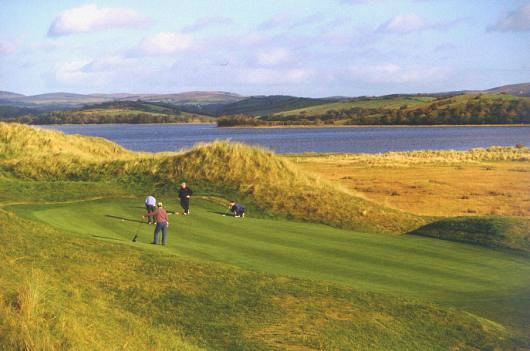 Böljande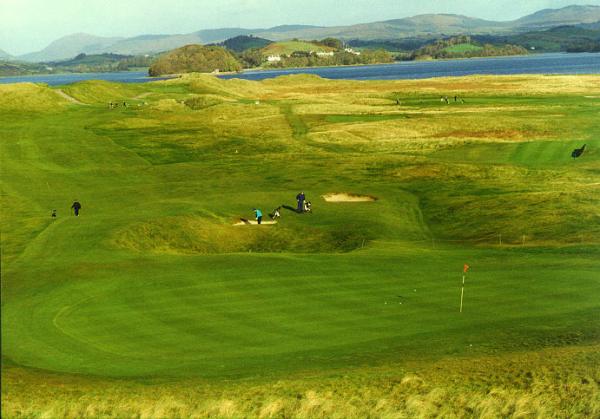 En hel del Green
Touren lyser grön, Maj 2002 ?
Här följer ett exempel på vad som kan vänta oss:
Rosapenna

Founded: 1892
Designed by: Old Tom Morris, Harry Vardon, Eddie Hackett, et al.
Location: Rosapenna, two miles north of Carrigart off R245, twenty-five miles north of Letterkenny
Restrictions: None
Green Fee: IR25-30
Manager: Frank Casey
Address: Rosapenna, Downings, Co. Donegal
phone: (074) 55301; fax: (074) 55128; e-mail: rosapenna@eircom.net

The ghosts of Old Tom Morris, James Braid and Harry Vardon still whisper at Rosapenna, though the links has been rearranged any number of times, most recently as part of an expansion to twenty-seven holes overseen by Eddie Hackett. In an odd way, Rosapenna is perhaps more out of the way than it was when construction began on the grand Rosapenna Hotel in 1890. This seclusion is just one reason why it is well worth a visit, particularly in conjunction with a trip to nearby Portsalon.
20010818